Keep Ellen Cooking!
Support New Pages!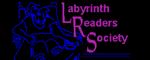 ELLEN'S KITCHEN
Graduation Party for 200

Laura
06/05/10
Not sure how much food to make for my grad party of 200
Menu is
bbq ham
macaroni salad
fried chicken (I am ordering this)
cheesey potatoes
baked beans
corn
can u help?
ellen
06/07/10
1 piece of fried chicken plus 4 ounces ready to eat ham per person, add 10% if they are teens or heavy eaters. 20 pounds hash browns as the cheesy potato base for each 100. Everything else is on the plan for 100 list; you would use double the amounts for 100.
Laura
06/08/10
Thank You!