Keep Ellen Cooking!
Support New Pages!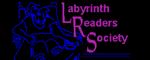 ELLEN'S KITCHEN
rolled italian sandwiches

Sophia
01/23/11
Hello,
I need to make rolled sandwiches (cut into circles like a pinwheel) for about 400 people. It's for our school's fundraising auction.

The coordinator of this event would like an italian sub-style recipe.

Does anyone have any recipes or suggestions?
Thank you
Sophia

ellen
01/24/11
This is a challenge, as you have those meats to deal with. You will want them sliced microscopically thin so they will roll.

Amounts depend on whether it is lunch or a reception and how long, and whether it is the only meat/sandwich. Write back.