Keep Ellen Cooking!
Support New Pages!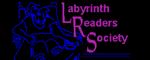 ELLEN'S KITCHEN
Cooking for 250 people

Angee
09/24/11
Needing help to figure out how much stuff to buy to make spinach dip for 250 people at a wedding. Thanks
ellen
09/24/11
You need 1/4 cup per person if there are other dips/appetizers, 1/3 cup if it is the only thing. Make your small recipe and measure it.