Keep Ellen Cooking!
Support New Pages!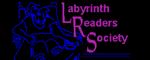 ELLEN'S KITCHEN
baked potato bar

candy
10/15/11
Planning a baked potato bar luncheon for 22 people how much of each item should you purchase.

broccoli, cheese, grilled chicken, peppers, pesto, tomatoes, scallions etc etc
only have 100.00 budget

ellen
10/15/11
Go to the taco/potato bar psge, use 1/4 the amount for 100.