Keep Ellen Cooking!
Support New Pages!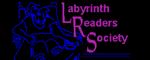 ELLEN'S KITCHEN
How much Chicken fajita meat for 40 people

Mark
10/27/11
Hi ellen!! Im having a birthday dinner and inviting 40 people over, How much fajita meat should i purchase???
ellen
10/27/11
I allow 2 pounds per 5 people, and usually have a bit left over.

Happy birthday!