Keep Ellen Cooking!
Support New Pages!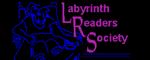 ELLEN'S KITCHEN
how much salad is needed for 80 people

janie hensley
12/04/08
planning for a wedding how much salad (lettuce is needed for 80 people how much of tomatoes carrots cucumbers etc
ellen
12/05/08
See the top salad section of the plan for 100 page and use 4/5 the amount for 100. This is a very nice size group for a self-catered dinner.