Keep Ellen Cooking!
Support New Pages!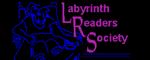 ELLEN'S KITCHEN
Turkey in roaster pan

Glenda Riggs
11/15/09
Can you cook a turkey in a cooking bag in the roaster pan?
ellen
11/15/09
Not in the 18 quart electric roaster unless the turkey is small enough that the bag does not touch any of the walls or floor of the roaster. It works fine in a regular roasting pan in a regular oven.