Keep Ellen Cooking!
Support New Pages!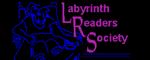 ELLEN'S KITCHEN
Beef Stew for 200! HELP!

Marissa
12/02/09
how can our club cook a beef stew for three hundred? we have the ingrediants & are prepared but can we put it into a roasting pot (almost looks like a slow cooker) or what should we cook it in for most efficiency?

HELP!

ellen
12/03/09
If this were my problem I would cook it in 6 (for 300) or 4 (for 200) electric roasters and cook it so it was done when you were ready to serve it, as it would be quite difficult to safely chill and reheat this amount of food (see my food safety article).