Keep Ellen Cooking!
Support New Pages!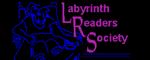 ELLEN'S KITCHEN
tater tots

mimij
04/04/10
My daughter is getting married and wants to have tater tots at the reception, how can I serve them so that they are not soggy? Help
ellen
04/05/10
Ore-Ida is now making an "extra crispy" tater tot, so I would start with these. Skip the generics; too much variation. Run the oven up to 550 the last 2 minutes of cooking. Place a layer of white paper toweling in the bottom of the chafing dish, and make a thin layer in the dish- don't pile them all in to sit on each other- just refill often.

Try these at home, you will see the difference.

mimij
04/06/10
I had forgot to ask do I need to use a chafing dish with these or can I use another type of serving dish?
ellen
04/06/10
They need to be kept hot...