Keep Ellen Cooking!
Support New Pages!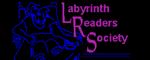 ELLEN'S KITCHEN
Glass stove cleaning

Ken
07/04/10
My wife was clean our glass top stove and she must of not let it cool. She used J Cloth and I guess some of the plastic got on to the burner leaving a dark mark. Any idea of what to use to clean up the mess.
ellen
07/05/10
This is a mess to cope with, is discussed currently on some of the other threads, which see. You will be slightly warming, scraping, and then using specific cleaning fluids...