Keep Ellen Cooking!
Support New Pages!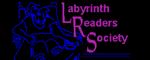 ELLEN'S KITCHEN
My neices wedding for 150 with a budget of 1000.00

Brian
07/12/10
Hey Ellen,
I came to you before in May about a event with the mayor and superintent. The Superintent loved my stuff plus my big bosses but the Mayor never showed(budget planning big whop!!). My neice is getting married she wanted chicken and beef, aparsaghs and red bliss herb potatos. I laughed beef is expenvise and aparasghs does not hold up well and cost to much. I was thinking of a duo plate small peice of chicken and a small pieace of fish, red bliss and Idaho potatoes, and mixed veg of squash and broccoli.
Then she said she wants appetizers...One they know of is fruit kabobs.I said yes to that..how about mini keishs and I need another one..Please help me I need you again!!
Brian
07/12/10
I meant a 1000.00
ellen
07/13/10
So glad to get the clarification, I was stuttering at the idea of 150 people for $100.
ellen
07/13/10
Is this a buffet service or plated and served? It makes a difference in the menu and amounts. Also, are you donating your services, and what are you doing about the 2 other cooks and 10-15 servers you need for a party this size?

Also what time of day is the meal?

She is right, you need a nibble table for the hour while the guests wait on the couple for photos, clothes changing, etc. Fruit kababs are a LOT of trouble; fruit trays are easier, more attractive, can be done ahead and the leftovers are more usable. Mini quiches are OK, but check your oven situation; they take a lot of oven space and you need to be able to serve a lot at once. Look at the appetizer pages, think about sausage balls, my Parmesan spinach squares, dips, etc.

Asparagus can be as low as $1 a pound this time of year. You could do cold marinated, it keeps fine and can be done ahead.

Write back.

Brian
07/13/10
Me and my brother are cooking...It will be plated and she hired three servers and you right it feels like a big donation.I'm trying to make her go to two thousand so I don't feel like I'm pulling my hair out. She want the kabobs..I really want to precook everything then heat it up at the place venue and the wedding is at four
ellen
07/13/10
To serve 150 plated you MUST HAVE at least 9 servers and I would say 4 people plating.

If she really wants the kabobs, you will have to do berries day of, the rest could be done ahead as discussed on the fruit tray page.

I would consider doing all chicken, like my orange dijon wedding chicken, with a vegetarian choice (about 20 servings. IA duo plate with fish, most of the fish will be wasted, and the chicken portion only would leave people hungry. And they definitely will be hungry.