Keep Ellen Cooking!
Support New Pages!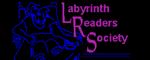 ELLEN'S KITCHEN
Turkey Dinner for 500 Guests

Kim Gergets
09/14/10
We will be serving turkey breast along with mashed potato/gravy, vegetables, dinner rolls and cranberry sauce for a church function. This will include adults and children and one plate per person.

We are trying to figure out how much turkey breast to order. Can you help us?

ellen
09/14/10
See the three articles, hosting a community feast, planning and shopping for large community dinners and turkey yields. Found in the holiday cooking section at the top of big pots. Please also read the food safety articles.