Keep Ellen Cooking!
Support New Pages!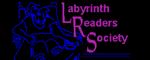 ELLEN'S KITCHEN
sloppy joes

barb
10/06/10
I am having an event that will be simple. I am making sloppy joes with canned mix (manwich). If I need about 120 sandwiches, how many pounds of hamburger do I need?
ellen
10/06/10
I think the can says how much meat to add for the sandwiches. However, you might want to look at the sloppy joe recipe under basic budget entrees on the Big Pots page, it is easy and much cheaper. I would add an extra pound of meat and 2 more onions to be sure of 120 sandwiches.

www.ellenskitchen.com/bigpots/bbentree5.html

Condiments/toppings, see the sandwich planning page.