Keep Ellen Cooking!
Support New Pages!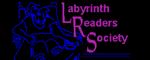 ELLEN'S KITCHEN
Fundraiser Event

Rhia
10/06/10
Hello everyone and anyone who can help.
I'm raising money for my son and our family to go on a school trip to Los Angeles CA for a media magnet program at his school. So far we've sold plates to raise money. We've sold enchilada plates and spaghetti plates. I'm now going to sell brisket plates, however I don't know how much to buy for what I want to serve. I'm going to serve brisket, beans, potato salad and a dinner roll. I'm selling 175 plates
ellen
10/06/10
This is a fairly expensive plate.

If you get well trimmed brisket, you can get 5 servings/plates from 2 pounds of raw brisket- it shrinks a lot.

All the other items are covered on the plan for 100 tables. You might add cole slaw to fill the plate and slightly reduce the meat.