Keep Ellen Cooking!
Support New Pages!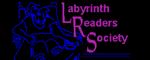 ELLEN'S KITCHEN
wedding lunch buffet

sherry253
12/09/10
I am planning to make marinated chiken skewers and freeze them about 1mo. ahead for a May wedding. Can I warm them up and just serve on a tray or do I need a chafing dish? How long do I give for defrost time and reheating? I will have a hot box at the venue.

I am catering my son's wedding for 150 with a menu of ham and turkey (with cheese) sandwiches, chicken skewers, pasta salad, potato salad, fruit skewers, relish platter, cookies, pie (instead of groom's cake, and wedding cake.
Thanks for any info.

ellen
12/09/10
You need a chafing dish, and they must be heated to 160 internally, before going into the dish. Best, if possible, to cook day of. Consider fruit trays instead of skewers; can be done day ahead, prettier, keep better, leftovers more useful.

Remember you also need a nibble table and punch/beverage for the hour of photos before the meal.

sherry253
01/13/11
I have found great tips on quantities from your site but would like some menu advice. The wedding will be in a historic town hall and since they can't afford anything fancy, they decided to go with a garden picnic theme. We can't BBQ on a historic site so they came up with a basic menu of turkey and ham sandwiches, salads, and chips. I am thinking about doing chips and dip, cheese ball and crackers, and veggie tray for nibble table with baskets of homemade cookies ( oatmeal, peanut butter, & snickerdoole)placed by the coffee and punch.
I would like to make it an upscale picnic menu but of course remember the budget. I am wondering about putting shrimp in a pasta salad or offering shrimp cocktail if affordale. I have lots of baking experience and have cooked a meal for 50 (BD party). I have arranged for extra frig and freezer space and can use a commercial kitchen for a limited time. A cold buffet seems the most doable but I wonder if I should have one hot item. The bride was thinking to have the sandwiches already made but my husband thinks I should make the meat & cheese tray with the basket of breads - what do you think? With a picnic theme I would love to do deviled eggs but I know these would be too labor intensive. Also, should we put the potato salad on ice? Any ideas to spruce up the menu? We want to provide a fun late lunch for 150 to go with the coconut wedding cake and fruit pies.

Once I finalize the menu, I will post my quantities for you to check if you will be so kind.

sherry253
01/13/11
The wedding is at 1:30pm on a Sunday (Memorial Weekend)
ellen
01/14/11
You are coming along fine. It would be helpful to know how many people. Also the deviled eggs are great with this menu; perhaps a family member would be interested in taking this on as a gift to the bride. I have a recipe on site for how to do for 100, very complete as to timing, etc.

Since most people will have eaten lunch, you will use about 10% less food than discussed in my usual quantities.

Take a good look at the champagne lunch menu, it is very much in the direction you want to go. The fruit trays discussed there and on the fruit tray page are the main addition I would make to your menu.

You need one serving line per each 50 persons.

I would definitely add chocolate chip to the cookies, it is the number one favorite.

Your husband is spot on about the sandwich makings. Much easier and the leftovers are usable, made sandwiches don't keep.

Shrimp is very expensive. If you want to include it, do a pate or mold, minimum shrimp, maximum effect.

Yes, you do need to chill or ice the potato salad or any similar dish for a summer buffet.
A hot dip with the cold lunch would be very nice, but not essential. Do have coffee, though.