Keep Ellen Cooking!
Support New Pages!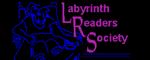 ELLEN'S KITCHEN
Finger foods for 200

Cherie
01/12/11
Hello;
Does anyone have any ideas for economical finger foods for a fundraiser event for 200? This is a bit low-key and not expected to be fancy at all.

We're still at the planning stages right now.
There will be a midnight dessert buffet as well.

ellen
01/12/11
All the bruschettas (bites of toast with interesting spreads) are inexpensive, if you have the oven space to get them hot. My Parmesan spinach squares are economical. Most of the platter dips, such as 7 layer dip are also reasonable. Fruit trays deliver a lot of visual appeal and bang for the buck, as well as decreasing amounts needed of cheeses. Amounts are discussed in the appetizer planning article. You will need at least 4 serving lines for this many people.