Keep Ellen Cooking!
Support New Pages!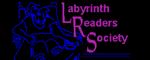 ELLEN'S KITCHEN
Bridal Shower Menu

Gale
03/28/11
Trying to plan menu for bridal shower about 50-75 people. Want caribbean theme was thinking chicken kabobs and beef teryaki and skewers. Maybe pasta salad and fruit tray? Not sure as this is my first attempt at so many people. How much meat to buy and any tips on cooking or suggestions on other foods? Thanks!
ellen
03/28/11
For a Caribbean, as opposed to an Hawaiian, theme, I would do rice with pigeon peas or black beans, a jerk chicken or pork, fruit trays, a fruit salsa such as mango or peach, a tropical punch.
You have to pin down your numbers. 50 people takes 1/2 the amount for 100, 60-65 takes 2/3, 75 takes 3/4. Big difference on the amounts. Then you can use the tables to estimate amounts.