Keep Ellen Cooking!
Support New Pages!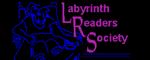 ELLEN'S KITCHEN
baby shower for aprox 70 people

jenn
04/12/11
i am planing a shower for about 70 people serving chicken salad ham salad pasta salad meatballs beans chrico chicken and rice how many lbs of each dish do i need /
ellen
04/12/11
Jenn, since I posted all the tables in 2004, I ask people to make an estimate and post it. You would use 3/4 the amount for 100 for 70 people. Also, I don't know what chrico chicken is. Also, are the salads for sandwiches or scoops on plates? You need to send more info.