Keep Ellen Cooking!
Support New Pages!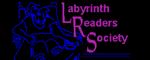 ELLEN'S KITCHEN
Tri Tip and Chicken

Mackenzie
07/09/11
I'm having a wedding reception for about 130 in Aug. We are going to bbq tri tip and whole chickens. I'm a little confused on amounts. Do I want about 40lbs of each meat?
We are also serving grilled potatoes, a pear walnut salad, fruit salad, and rolls. How many lbs of potatoes do I need?
ellen
07/09/11
Caterers allow 5 ounces ready to eat beef plus about 1 piece of chicken per person for everyone. That is 2 pounds raw boneless beef per every 5, plus one chicken for every 6 to 8.

I allow 35 pounds of potatoes per 100, so would do about 50 for this meal, as the sides are light.