Keep Ellen Cooking!
Support New Pages!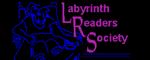 ELLEN'S KITCHEN
Cooking rice in a 18 quart roaster

Ady
10/07/11
Hi Ellen,

Can I cook rice in a roaster? If so, should I follow the 2 cups of water to 1 cup of rice ratio? What temp. should I use?

Thanks for your help!

Ady

ellen
10/08/11
You absolutely can. Same as oven pilaf, 325-350. Basmati or converted (Uncle Ben's) holds up best. Water ratio about the same as when you cook a smaller batch of the same rice.