Keep Ellen Cooking!
Support New Pages!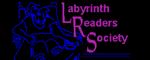 ELLEN'S KITCHEN
Food for 400

Liz
10/25/11
Planning food for 400 Youth after a football game.
Menu BBQ sliders and nachos. How many sliders and nachos should I plan to preparer? Thanks for your input :O)
ellen
10/26/11
Depends on the age of the eaters. 12 or under, 3 sliders, 2 ounces chips, 1/2 cup cheese. Teens, about 1 1/2 times that.