Keep Ellen Cooking!
Support New Pages!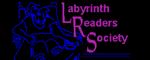 ELLEN'S KITCHEN
Jelly & Deserts

Helen
11/06/11
Seeking this recipe. Could anyone help me..thanks so much.

Osmanthus jelly desert. Nice delicacy. In chinese language namely "kwai fa koh".

ellen
11/06/11
Jelly & Deserts
Osmanthus is a flower, and this jelly is basically jello made with flower tea instead of jello mix. Can be made with agar (vegetarian) or gelatin. Can you get the flowers?