Keep Ellen Cooking!
Support New Pages!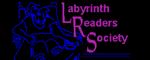 ELLEN'S KITCHEN
stuffing your turkey

patty
11/19/11
I was reading your section about stuffing the turkey; or Not stuffing the turkey because you will not reach a hot enough temp to fully cook the stuffing. My stuffing is already cooked.
It consists of sausage/bread/onions/celery & some seasoning. This is already cooked. Is this still acceptable. I am having my family & we are all traditional...Please help
ellen
11/20/11
The issue is overcooking the turkey to get the dressing hot enough. The stuffing is exposed to the raw turkey juices, that is why you can't get away with undercooking it.