Keep Ellen Cooking!
Support New Pages!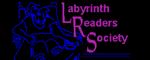 ELLEN'S KITCHEN
Chicken and Dumplings

Meg Lee
12/04/11
I am going to make chicken and dumplings for a larrge crowd and wanted to make them a day eariler and them heat them in a crock pot for the party. Will them dumplings become sticky and dry? Or is there a better way to reheat them?
ellen
12/04/11
Reheating in a crock pot will take 4+ hours, I have never tried reheating dumplings, but this does not sound promising. Also, a 6 quart crock pot will only hold about 18 servings.