Keep Ellen Cooking!
Support New Pages!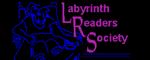 ELLEN'S KITCHEN
How much food to serve 700

Santi
12/12/11
I am cooking for 700-750 person.am staring a new food ministry, i want to start it with in the next three to six months,but i leave it to God.He will send the right labours and help. I am in desperate need help and guidance on how much food I will need.Am thinking of a menu consist of Costco chicken,assorted bagged chips, canned soda,can vegetables, can fruits or fresh,soup,ice, bottled water,cookies,napkins, plates,chairs, tables,cups,also maybe a place or some company that rents cooking equipment. thank you and god blessed
ellen
12/13/11
Santi, are you talking a single meal and wondering about quantities? Serving this size group takes 40-50 volunteers.