Keep Ellen Cooking!
Support New Pages!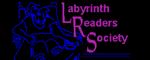 ELLEN'S KITCHEN
wedding reception for 375

Rita Monk
01/10/12
If you invite 375 guest to a wedding, how many should you actually prepare for at the reception?
ellen
01/10/12
This varies, depending on area of the country and whether these are local invitations, but the traditional guesstimate is around 85%.