Keep Ellen Cooking!
Support New Pages!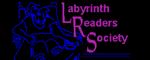 ELLEN'S KITCHEN
T-Fal pots and heat setting

Lisa
01/25/12
Hello!

I received a new set of T-Fal non-stick pots and pans for Christmas, and so far, I love them! The only annoyance I have is the instruction that you shouldn't use a heat setting above medium. With a maximum heat seating of medium, how exactly is one supposed to boil water and keep it boiling in order to cook pasta? I have a ceramic top stove if that makes any difference. Is the no higher than medium rule really all that important? If so, I'm going to have to buy some stainless pots just for cooking pasta. :/

ellen
01/25/12
Yes, for the protection of both the pots and the stove top it is actually important. If you buy a pot just for pasta, be sure it is no more than 1 inch bigger than the diameter of the intended burner.
Lisa
01/25/12
Thank you for the info. New pot for pasta it is!